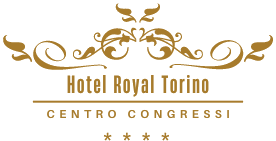 Magic Turin
Come and immerse yourself in the enchanting atmosphere of Turin, the city that rises at the confluence of the Po and Dora rivers and that holds the secrets of two powerful magic triangles: the triangle of white magic and that of black magic.
A compelling adventure awaits you in this mysterious itinerary, where Masonic puzzles and esoteric symbols will come to life in front of your eyes. You will explore the mystery of the famous Devil's Gate, meet ghostly dragons, discover the legends of alchemical caves and reveal the secrets of the Dioscuri and the Great Mother.
The tour, of the duration of 2 hours and 30 minutes, will lead you through the streets of Turin both on board a comfortable private bus that on foot, allowing you to admire the most beautiful places of the city.
With the our special package,;you will have the opportunity to participate in this fascinating tour and enjoy a two night stay. Book at least 7 days before to ensure availability. It is important to note that this offer does not provide a refund in case of cancellation.

The package is available at promotional price of only €120.00 per person for two nights. If you want to start your day with a delicious breakfast, you can add it to the package for just €12.00 per person, per day.

Tour departures are scheduled for the following days:
Thursday at 21:00
Saturday at 21:00